We are always looking for ways to produce greener materials and introduce more sustainable practices. Our Rainbow® Renew collection includes our most sustainable products. These range from 100% recycled material, to completely tree free! Innovation is alive and thriving at Ecological Fibers.

On top of being as versatile as our classic Rainbow® 80 line, Rainbow® 80 Hemp is made from 100% post consumer waste (PCW) and 10% hemp fibers. Its composition makes this material a significantly greener choice, and the unique and natural look provides an attractive appearance that makes any product stand out from the crowd.
Hemp
To learn more about hemp and sustainability, click here.

As an offshoot of our Rainbow® 80 line, we are excited to announce that 2 colors are now made with 100% recycled material. Alabaster and Tuxedo offer the flexibility and versatility of the classic line, with peace of mind that no new materials were harvested in production.
Post Consumer Waste
PCW is paper material that has been recycled after consumption. This reduces the need to rely on new materials, giving new life to one's "waste".
Rainbow® & FlexPak® Tree Free
All our paper is FSC® certified, so you can feel comfortable about its origins. We still couldn't help but wonder if there was a way to create a product without the use of trees, that remains up to our standards. Our Rainbow® and FlexPak® Tree Free is this idea come to life. Made from the recycled fibers of bamboo and sugarcane, this material eliminates the risk of deforestation by using renewable resources.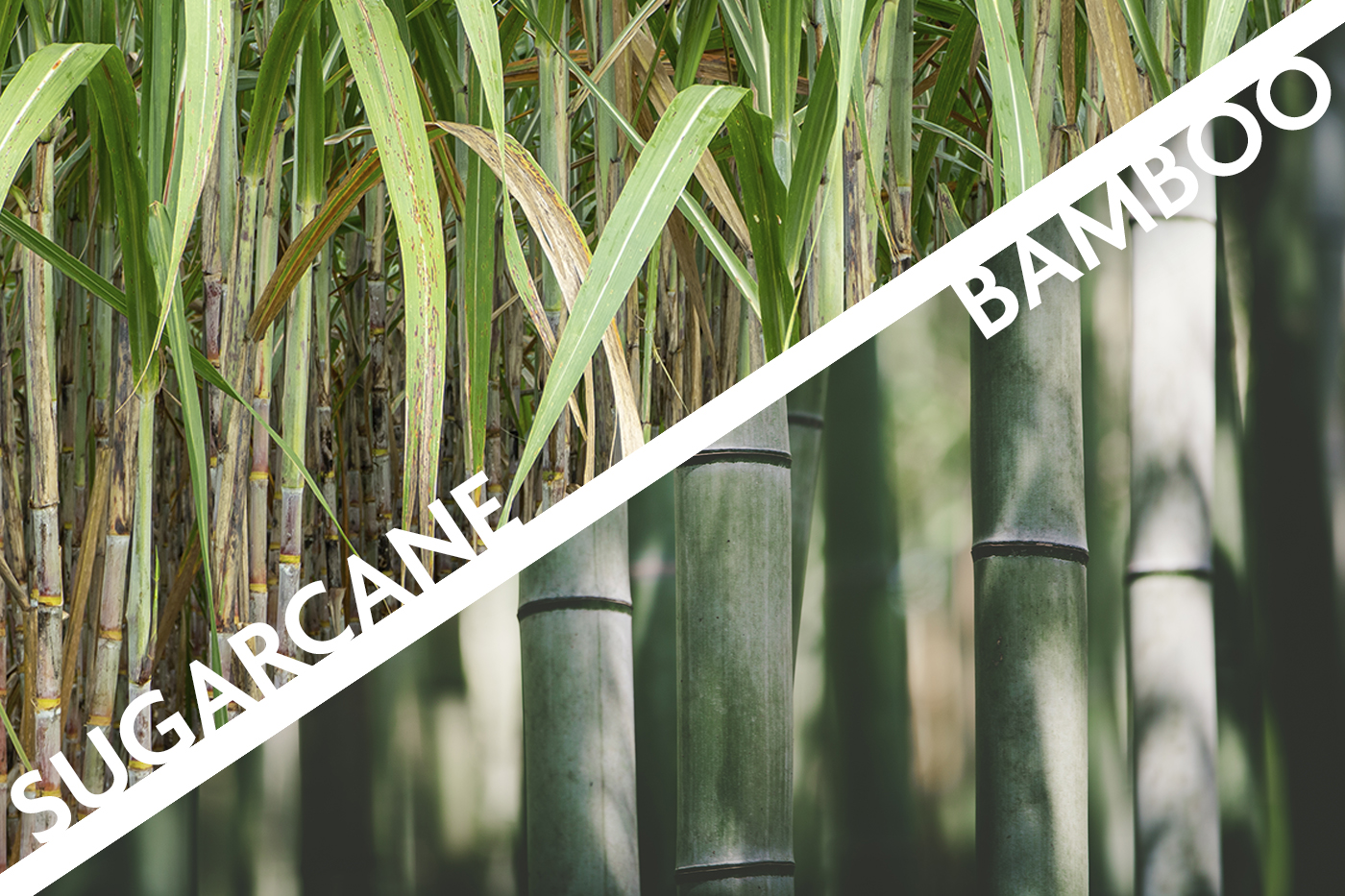 Bamboo
Bamboo is often mistaken for a tree. Despite its size and appearance, it is a species of grass. It creates its own root system and is regenerative, meaning that there is no need to replant because it will grow back – and quick. Bamboo is the fastest-growing plant in the world, with some varieties reaching up to 35″ in a single day! This speedy process makes bamboo fiber much more desirable than trees, which can take decades to fully mature.
Sugarcane
After sugarcane crops are harvested for their juices, they're left with a byproduct called bagasse. Bagasse has been used as a paper-producing material in tropical regions since the 1930s, showing its proven track record as a quality fiber. Using bagasse reduces waste produced in sugar mills and omits the need for harvesting new materials.