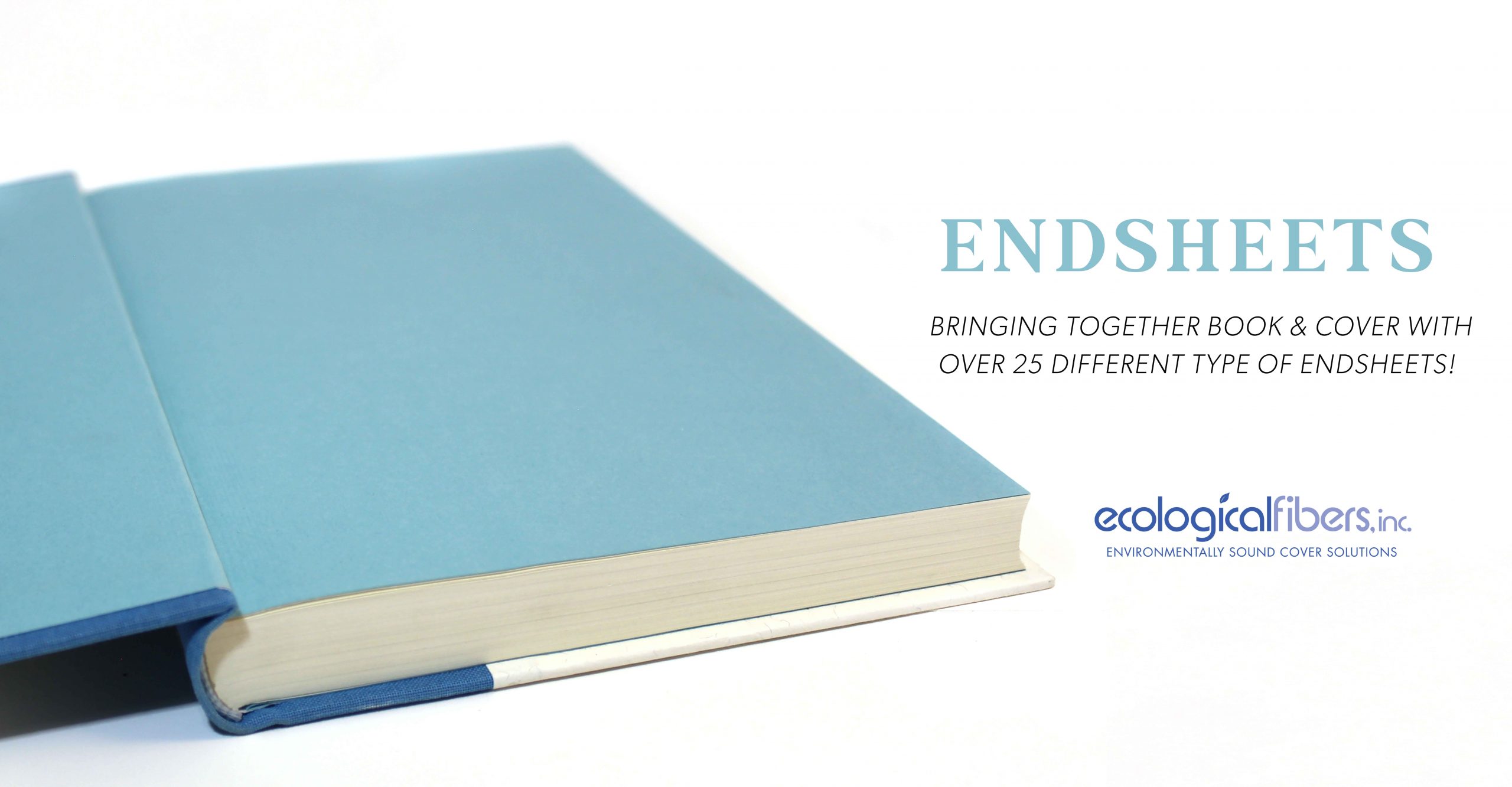 Ecological Fibers is capable of making over 25 different types of endsheets. Our endsheet manufacturing equipment is state of the art, allowing us to use our 90+ colors of 70#, 80#, and 100# colored paper to create numerous styles of endsheets.
These include, but are not limited to: folded, tabbed, drill or cambric reinforced, folded-glued, oversew, side-sew, combo, and conservation styles.
In addition, we can also manufacture 3 piece case wraps. These wraps can utilize virtually any combination of our materials, including our colored papers, our coated or embossed grades, and our stock of coated and natural finish book cloths. We now have the ability to run up to a 6" spine, spine over sides, on our 3 piece case wraps. If you do not have the ability to create a 3 piece case wrap in house or this is a bottle neck for you, please call us for a quote.
The Single Folded Endsheet
The folded endsheet is a single folded sheet that is tipped onto the book block of hardcover books. One half of the endsheet is attached to the bookcase while the other half is able to move freely.
Combined Endsheet
Our combined endsheet allows the spine reinforcing material and endsheets to be applied at the same time. The combined endsheet consists of two folded endpapers bonded to a spine reinforcing material.
Simplify the Binding Process
Our Tabbed Endsheet consists of a single folded endsheet with a tab continuing beyond the fold. Optimal for adhesive binding, the extended tab keeps the fold in the correct place for the endsheet and book block to be bound.
Side Sew Drill Reinforce Endsheet
A Timeless Way to Bind
Our Side-Sew endsheet is reinforced with cambric or drill cloth, insuring additional strength for the side-sewn binding process. We commonly sell this endsheet for books that utilize four color printing such as photo books and children's books.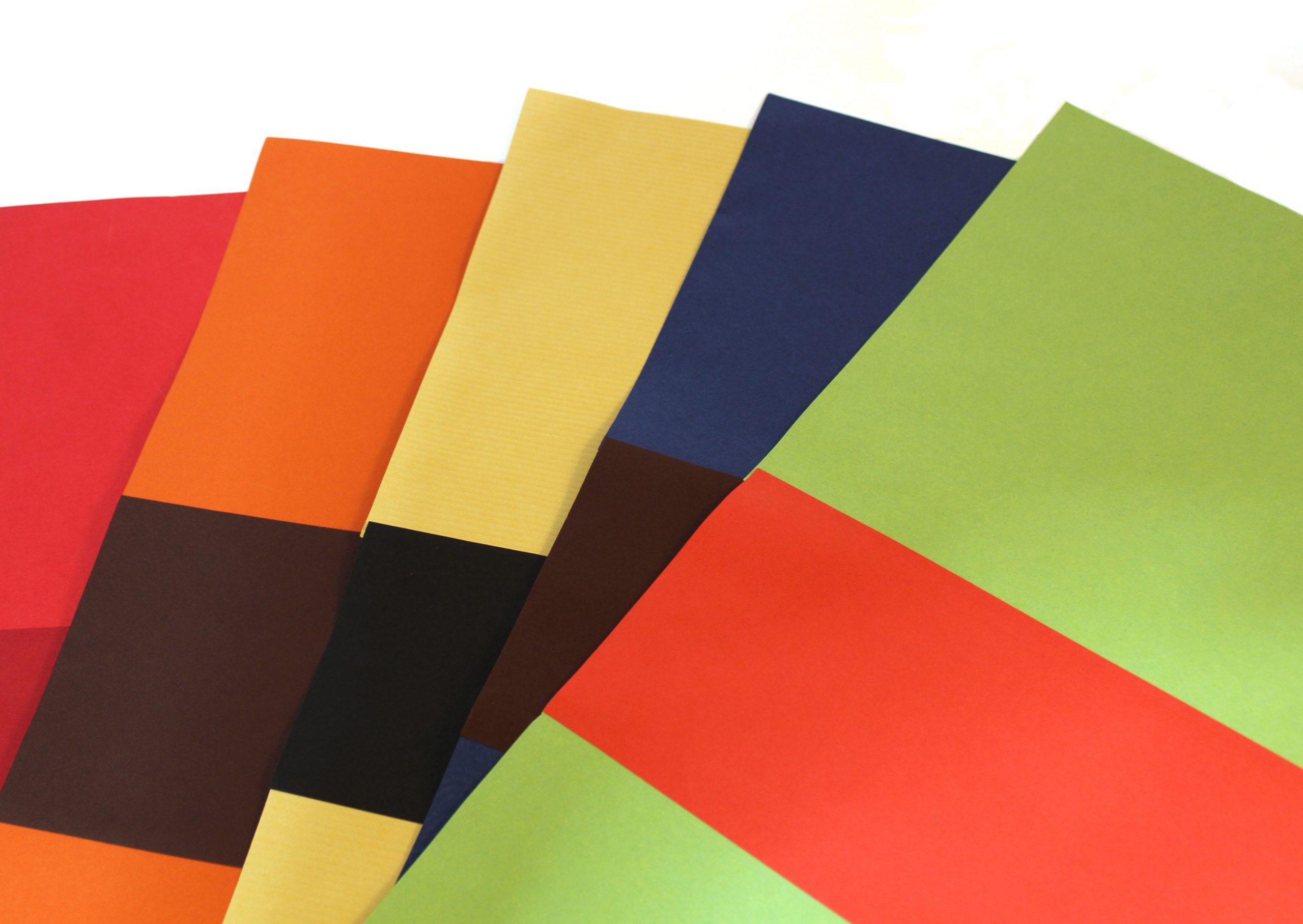 We are ready to assist you in the covering process! Unlike a one-piece case, three-piece covers give you the opportunity to choose different colors, patterns, and textures for your covering material.  Our three-piece case wraps are made with our well-known Rainbow® products, giving you the opportunity to choose an array of different colors, textures, and embossings.