PLASTICS AND BOOKS – A PROBLEM WE CAN SOLVE
For privacy reasons Vimeo needs your permission to be loaded. For more details, please see our
PRIVACY/ LEGAL
.
I Accept
According to the EPA, 91.3% of plastic is never recycled1  and is destined for landfills or being incinerated. This is a scary thought, especially considering that it is estimated that last year over 380 MILLION TONS of plastic were produced2. With numbers like this, it's easy for us to picture items like bottles and jugs as being the culprit, but we often forget about materials such as film laminations which are a large contributor to this "plastic problem." 
For decades the book industry has resorted to using laminates such as these to strengthen their jackets, making them strong enough to withstand the stresses of shipping, stocking, and home life. This additional laminate not only renders the jacket unrecyclable it also adds a considerable amount of plastic to the production process, much of it being trimmed and discarded.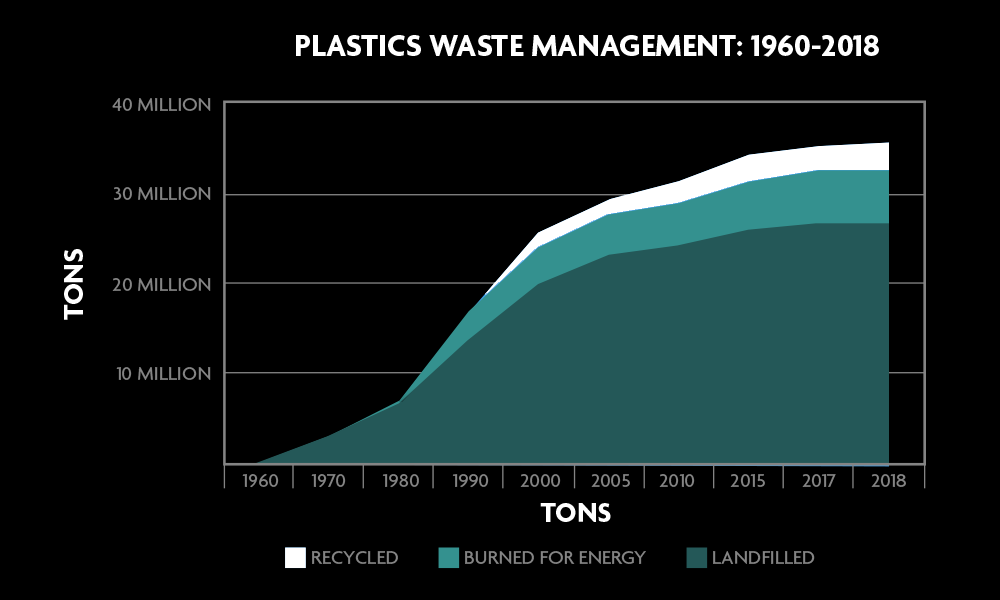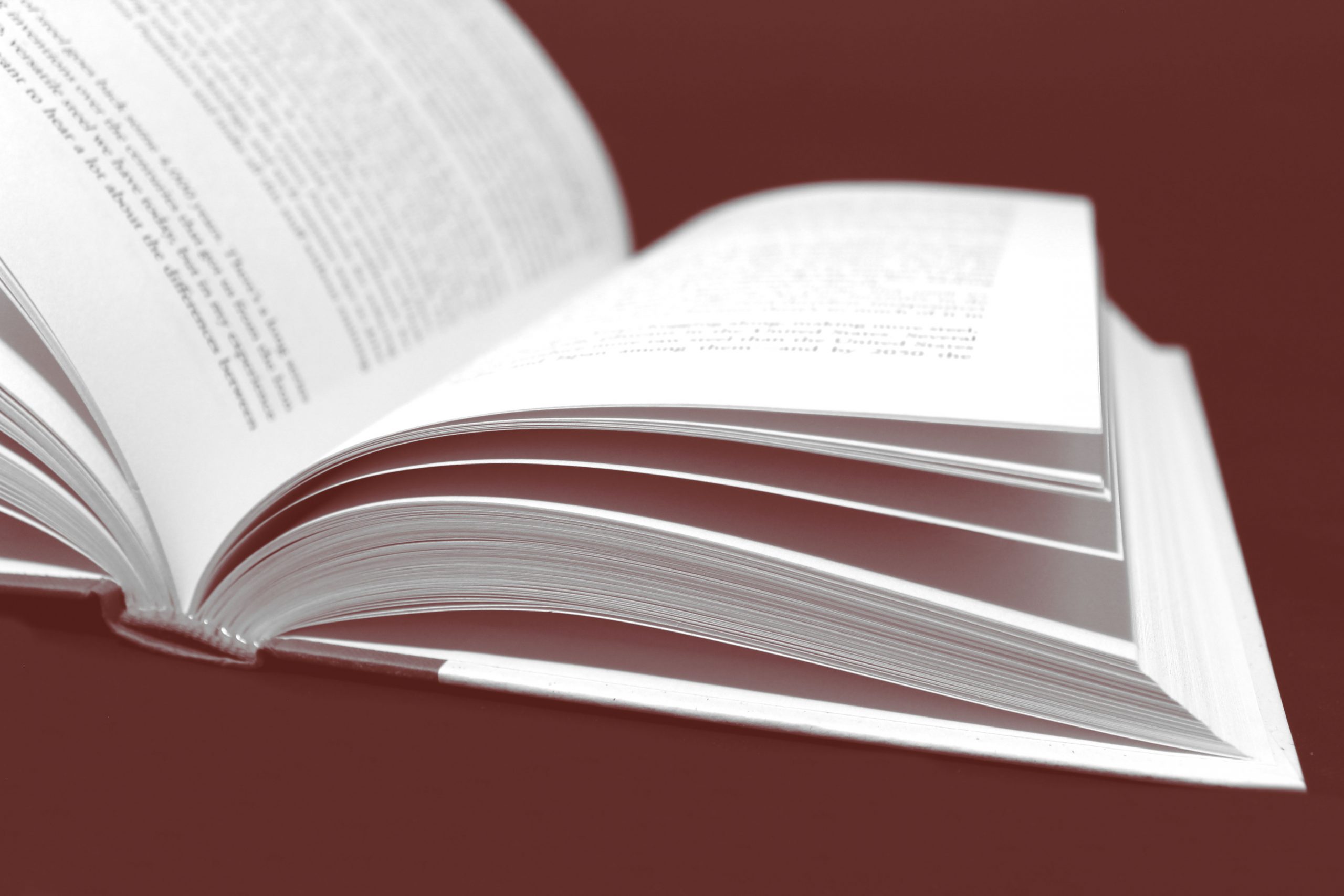 This brings us to the only viable answer on how to remove plastics from book jackets:
don't use them in the first place. 
TOGETHER WE CAN REMOVE PLASTICS FROM BOOKS
Ecological Fibers has developed a new printable product specifically designed to help our clients eliminate the need for the plastic film lamination process altogether. In order to achieve that goal, this product must display exceptional design capabilities. More importantly, it must maintain the durability needed to stand up to the rigors of the industry without the added reinforcement provided through plastic film lamination.
With that, we are excited to highlight the capabilities of EcoPrint™ 7. This highly printable, durable graphic white cover stock is specifically designed to be used as a book jackets. Ecoprint™ 7 has the ability to withstand the excessive wear and tear of the publishing industry without the need for film lamination. EcoPrint™ 7 is a 100# (.0075" thickness) FSC® Certified C1S Kraft that is stocked in 50.5" and 56.5" wide rolls. Most importantly, it is also curbside recyclable. To learn more about this product click here.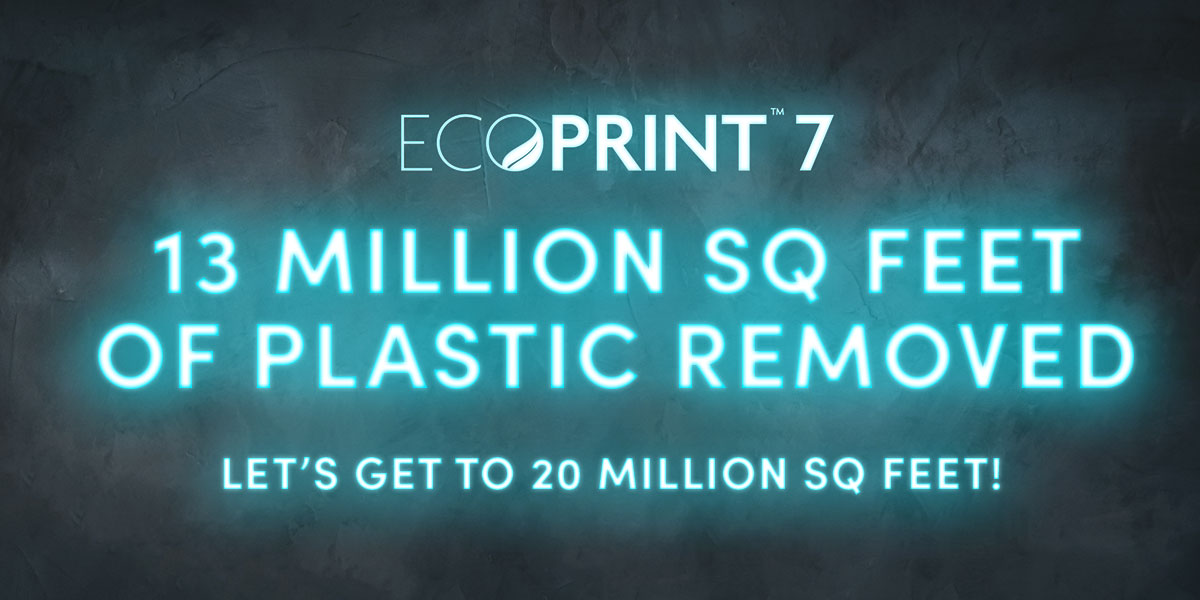 OUR GOAL IS TO PREVENT  20 MILLION SQUARE FEET OF PLASTIC FROM BEING USED
Only with the help and support of the publishing community, can we hit this significant milestone by 2023. Imagine… 20 Million square feet of plastic. That's the equivalent of covering all of Boston Common… ten times. 
This is a huge goal, but a necessary one. We can do it, but only with your help! We need our friends in the publishing industry to start requesting EcoPrint™ 7 for their jacket material.  
For more information please contact Customer Service at +1 (978) 537-0003.