The Hidden Contributor to Plastic Waste
According to National Geographic, 91% of plastic is never recycled. Where single use plastics are typically the central focus of the environmentally conscious community, film lamination is an often overlooked contributor to the pollution problem.
Printed goods are often coated with a thin layer of plastic film lamination to help preserve and protect the finished product. But this microscopic addition to the exterior of the paper creates significant complications down the road.
Key issues begin to arise near the end of the product's intended life cycle. Namely, the process required to recycle plastic and paper are vastly dissimilar. The process to recycle plastic requires immense amounts of heat, whereas paper simply requires water to break down the fibers for reuse. The differences in these recycling processes make recycling film laminated paper near impossible.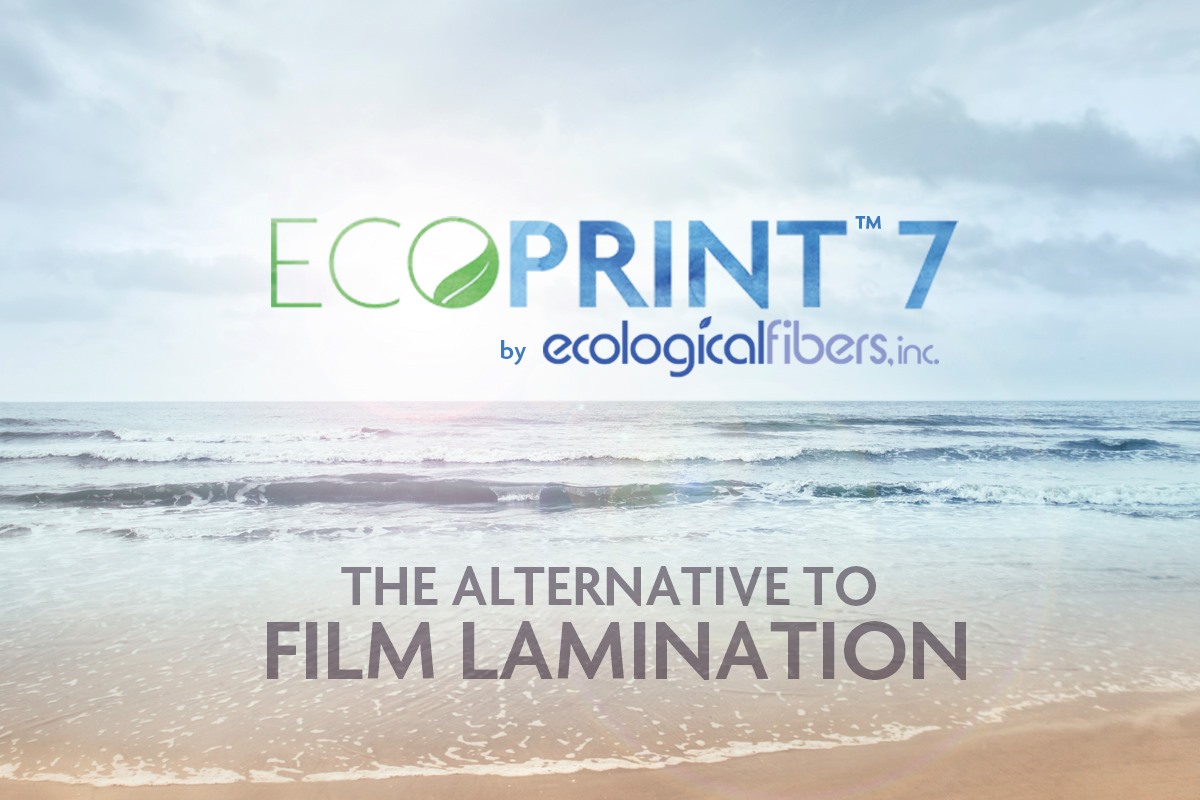 Ecological Fibers has been working to develop a printable product specifically designed to help our clients eliminate the need for the plastic film lamination process altogether. In order to achieve that goal, this product must display exceptional design capabilities. More importantly, it must maintain the durability needed to stand up to the rigors of the industry without the added reinforcement provided through plastic film lamination.
With that, we are excited to highlight the capabilities of EcoPrint™ 7. This highly printable, durable graphic white cover stock is specifically designed to withstand the excessive wear and tear of the publishing industry without the need for film lamination. EcoPrint™ 7 is a 102# (.0075" thickness) FSC® Certified C1S Kraft that is stocked in 50.5" and 56.5" wide rolls. Most importantly, it is also curbside recyclable.

To help properly demonstrate the outstanding print capabilities of EcoPrint™ 7, this book jacket sample was printed on an 8 Color Perfecting HUV Press at 9,000 sheets per hour and used Process HUV Inks from Huber and a ACTEGA Spot Gloss UV topcoat.
If you would like to learn more about EcoPrint™ 7, please click here or feel free to contact your Dedicated Sales Representative at any time.