Certifications and Compliances
One of the benefits of our strict environmentally responsible procedures is that when new, widely accepted certifications and regulations are established, Ecological Fibers usually has nothing to worry about. We were going above and beyond before these were created.
Understanding that certifications are an important tool in assessing the level of environmental stewardship your supply chain adheres to, we've listed below a short description and links to original sources for your convenience. Each product listed on this website will show the corresponding certifications for the specific product. If you have any additional questions regarding these, please contact customer service.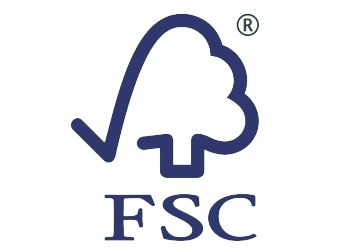 Forest Stewardship Council
The Forest Stewardship Council sets standards for responsible forest management. A voluntary program, FSC uses the power of the marketplace to protect forests for future generations. The FSC harnesses market demand to ensure forests are responsibly managed. Because FSC is the gold standard in forest certification, it is the only system supported by groups such as WWF, Sierra Club, Greenpeace, Natural Resources Defense Council, and National Wildlife Federation.
Today, more than 550 million acres of forest are certified under FSC's system, including nearly 155 million acres in the US and Canada.
SUMMATION: The FSC sets standards for responsible forestry. If a paper is FSC certified, then the fibers used in creating the paper have come from responsible sources.
FOR MORE INFO: Click Here.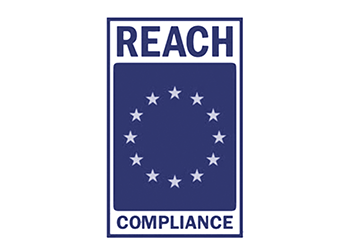 EU REACH
REACH standards for the Regulation (EC) No 1907/2006 of the European Parliament and of the Council of 18 December 2006 concerning the Registration, Evaluation, Authorisation, and Restriction of Chemicals (REACH). It entered into force on 1 June 2007.
REACH regulation applies to all chemical substances on their own or in preparations as well as in articles. It almost impacts every company doing business in or exporting to Europe.
SUMMATION: To be EU REACH compliant means that we refuse to use any chemicals that the European Union has placed on its list of harmful chemicals in our production methods.  All Ecological Fibers products meet EU REACH requirements.
FOR MORE INFORMATION: Click Here.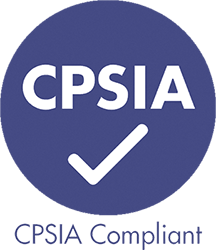 Consumer Product Safety Improvement Act
The Consumer Product Safety Improvement Act was passed in the US in 2008 and imposed testing requirements and new acceptable levels for several substances common in most consumer products. The CPSIA included provisions addressing, among other things, lead, phthalates, toy safety, durable infant or toddler products, third-party testing, and certification, tracking labels, imports, ATVs, civil and criminal penalties, and SaferProducts.gov, a publically-searchable database of reports of harm. The CPSIA also repealed a challenging agency funding limitation and increased the number of authorized CPSC commissioners from three to five. The CPSIA also requires domestic manufacturers or importers of non-children's products to issue a General Certificate of Conformity (GCC). These GCC's apply to products subject to a consumer product safety rule or any similar CPSC rule, ban, standard or regulation enforced by the Commission. Finally, the CPSIA lists special requirements in Section 104 for certain durable infant and toddler products, including cribs.
SUMMATION: Products that are CPSIA compliant do not contain specific substances banned by the US that it considers toxic to adults and children.
FOR MORE INFORMATION: Click Here.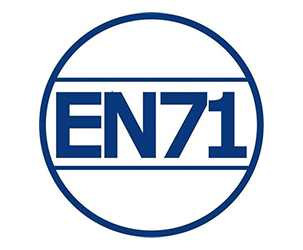 EN71-3
European standard EN 71-3:2019 specifies safety requirements for toys. Compliance with the standard is a legal requirement for all toys sold in the European Union. Our Acrylic components are intended for use by all age groups and are likely to be given to children. The tests needed to meet these requirements ensure that our paint products are safe for all. They also meet with our aim to be environmentally friendly.
SUMMATION: To be EN 71-3 compliant means that no components have been used in the manufacturing of a specific product that the European Union deems toxic to children.
FOR MORE INFORMATION: Click Here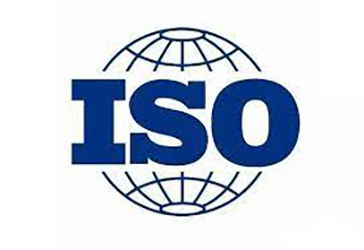 ISO 8124-3
ISO 8124-3 is a document that specifies maximum acceptable levels and methods of sampling, extraction, and determination for the migration of the elements antimony, arsenic, barium, cadmium, chromium, lead, mercury, and selenium from toy materials and from parts of toys.
SUMMATION: Any child product that meets ISO 8124-3 requirements have acceptable amounts of hazardous chemicals and materials.
FOR MORE INFORMATION: Click Here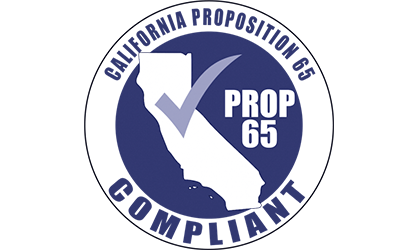 CALIFORNIA PROPOSITION 65
Proposition 65 requires businesses to provide warnings to Californians about significant exposures to chemicals that cause cancer, birth defects, or other reproductive harm.  These chemicals can be in the products that Californians purchase, in their homes or workplaces, or that are released into the environment. Twice each year the state of California updates a list of chemicals considered harmful. This list has grown to include approximately 900 chemicals since it was first published in 1987.
SUMMATION: Prop 65 insures that all hazardous chemicals are labeled accordingly if they are intended to be sold in California. All Rainbow® products, and coated and uncoated paper products meet Prop 65 requirements.
FOR MORE INFORMATION: Click Here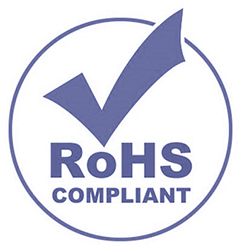 Restriction of Hazardous Substances
RoHS stands for Restriction of Hazardous Substances. RoHS, also known as Directive 2002/95/EC, originated in the European Union and restricts the use of specific hazardous materials found in electrical and electronic products (known as EEE). All applicable products in the EU market after July 1, 2006, must pass RoHS compliance. Why is RoHS compliance important? The restricted materials are hazardous to the environment and pollute landfills, and are dangerous in terms of occupational exposure during manufacturing and recycling. The substances banned under RoHS are lead (Pb), mercury (Hg), cadmium (Cd), hexavalent chromium (CrVI), polybrominated biphenyls (PBB), polybrominated diphenyl ethers (PBDE), and four different phthalates (DEHP, BBP, BBP, DIBP).
SUMMATION: Products that are RoHS compliant do not contain specific substances that the European Union considers hazardous.
FOR MORE INFO: Click Here.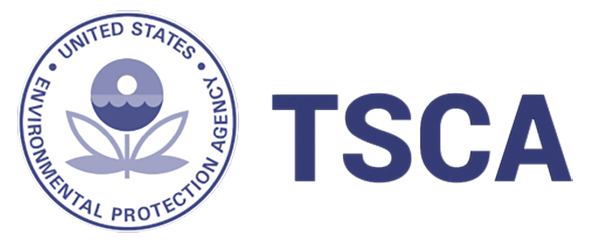 Toxic Substances Control Act
The Toxic Substances Control Act of 1976 provides EPA with authority to require reporting, record-keeping, testing requirements, and restrictions relating to chemical substances and/or mixtures. This is done to regulate and screen all chemicals produced or imported into the US to prevent unreasonable risks to health and the environment. Certain substances are generally excluded from TSCA, including, among others, food, drugs, cosmetics, and pesticides.
SUMMATION:  To be considered TSCA compliant means that the products in question do not contain chemicals that the EPA deems to be a risk to human health.
FOR MORE INFO: Click Here.